**RETIRED** Limited Edition - "ZilverK" Content Creator XL Mousepad
---
Dimensions: 930 x 400mm (Approx 36.5" x 15.75")


Thickness: 4mm (most mousepads are 2 or 3mm, this just adds an extra layer of cushion)

Surface: Proprietary blend of fine woven fabric with a spandex like material. Water repelling with smooth as butter mouse glide. Excellent for gaming. Very soft and comfortable!
Packages typically ship within 3 business days from our warehouse located in Dover, New Hampshire. Most domestic packages will go USPS priority, international USPS first class.


However, if you are buying a content creator collaboration, the ETAs for the ship dates will be below in the product description!

Because of the limited production of our products, returns are only allowed in rare cases where the product is deemed to be defective. Email us if you feel you have a defective product.
UPDATE: DESIGN RETIRED! 

MISSED OUT? JOIN OUR DISCORD AND CHECK OUT THE BUY-SELL-TRADE CHANNEL   - https://discord.gg/Ps5uvyJzeB
**PRE-ORDER THROUGH MONDAY, MAY 9TH @11:59PM EST**
UPDATE: PRE-ORDER OVER!!
ETAs:
ECONOMY DELIVERY: JULY 2022
EXPRESS PRODUCTION/DELIVERY: JUNE 2022
Artist: Thios
Creator Bio: ZilverK is a Vtuber in progress. He enjoys doing virtual reality streams on Twitch. ZilverK created a mini series of novels that follow a storyline progression and it hooks people into his show. He has a group called "Ratiza" where there are important people that fill the roles. This artwork is inspired by ZilverK's VR character that he plays in his story! ZilverK currently has 1.3 million Twitch followers and 1.96 million Youtube subscribers!
NOTE: This is a "Limited Edition" deskmat print which means once pre-orders are closed, however many were preordered will be printed & sold and THAT'S IT. All deskmats are personally hand signed by the founder along with a certificate of authenticity issued.
**RETIRED** Limited Edition - "ZilverK" Creator Deskmat
What's up baby you?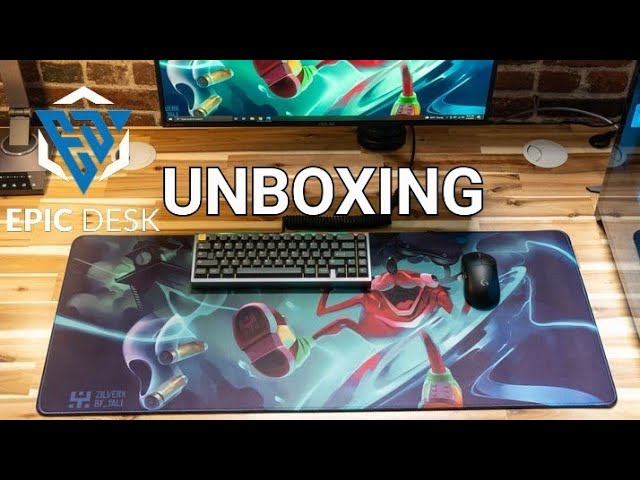 Amazin!
The desk mat itself is amazing great quality and it just brings the whole set up together. The certification is a big plus aswell, for future resell (not planning to do so). The art is amazing as a fan of Zilverk its something meaningful and very appreciate. Gets you in a whole different mood when sitting at the desk and having that desk mat.
Fantastic mouse pad
It was a fantastic marble of art
Great size, and value
I changed my desk mat for this new zilverk edition. And I enjoyed it a lot. The size is great and the color art it's fenomenal!
why we're better
S TIER BUILD QUALITY
We spent countless hours refining the product until it was absolute perfection in every way. The surface material is a finely woven blend of spandex that is super soft, almost like silk under your skin. It strikes a balanced mouse glide that is preferred by most gamers.
This type of material also does not fray or fade and because of its dense weave, it truly makes the artwork's colors pop!
The threading is made with high quality thread that does not irritate your skin.
The mousepads are also 4mm in thickness, which is 1 or 2mm thicker than most.